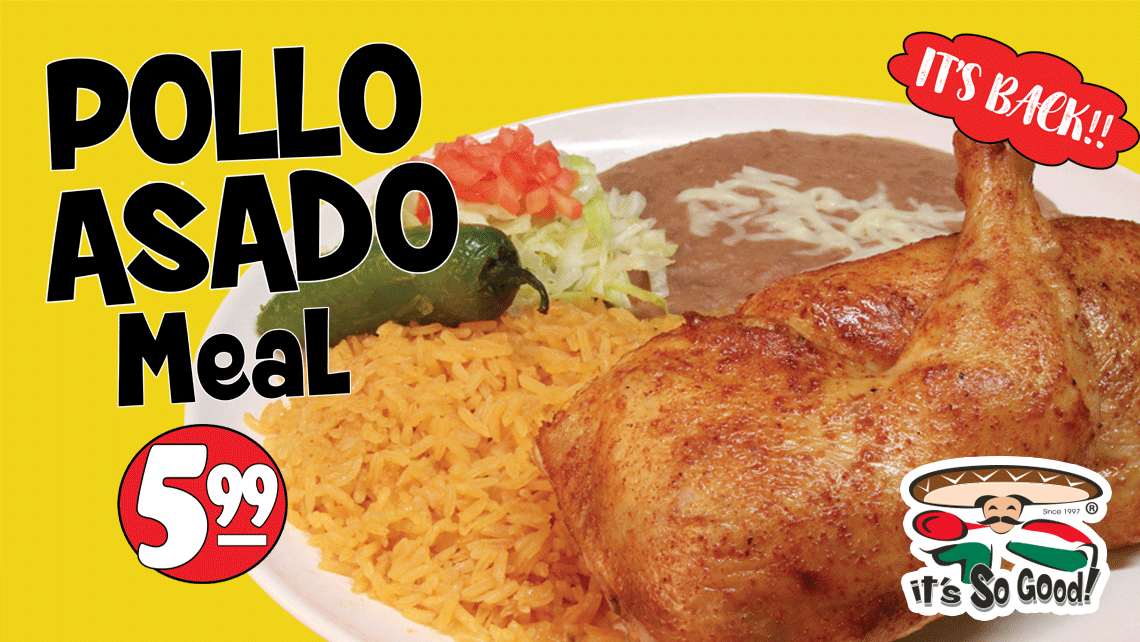 It's Back Pollo Asado $5.99
Hey Amigos!! We are so pumped to share this special is back! $5.99 Pollo Asado meal, served with rice, beans and homemade tortillas only for limited time! Delicious #PolloAsado at Taqueria El Rinconsito, all day, all locations, every day!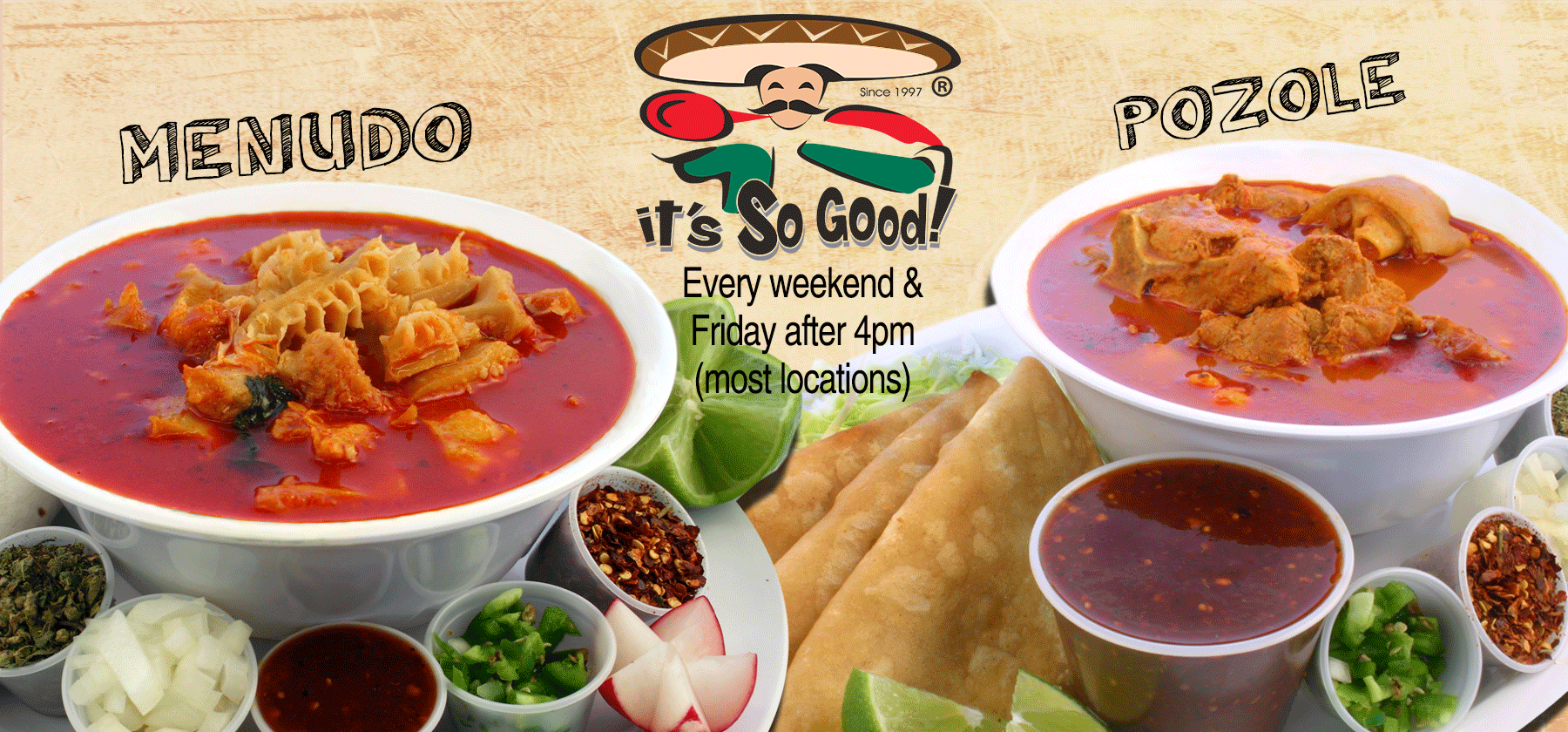 Pozole & Menudo on weekends! ¡Delicioso!
People's Faves! Every weekend we've got our very popular Pozole & Menudo $11.73 each waiting for you! Most locations have it ready by Friday around 4pm (call to make sure is available)
Sabrosísimo Pozole y Menudo disponible todos los fines de semana incluyendo viernes en la tarde en algunas localidades, llame para ra estar seguro que los tenemos listo para disfrutar $11.73 cada uno

Lunch and Dinner Specials on Weekdays
Something yummy every day of the work week! Come to visit us for a delicious lunch or succulent dinner from Monday to Friday at all locations. Each location prepares something fresh everyday sometimes from our regular menu and other times from the imagination and creativity of your kitchen personnel either way you will find our Lunch and Dinner Special always good, always fresh and always delicious. ¡Que Sabroso!
Lunch is served from 11am to 2pm $5.99.
Dinner is served after 4pm 'til closing $8.99